Bill Miller Piano: Sophistication. Quality. Price.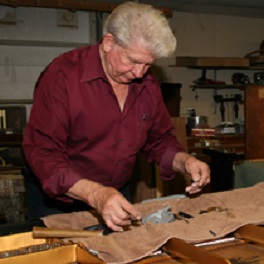 We have extraordinary instruments from across the country. Choose from pianos made as early as 1877 to the current models. Our low overhead enables you to take one of these wonderful instruments to your home at a fraction of traditional showroom expenses.
New Pianos:
Baldwin and Hardman & Peck with producer's service warranty.
Re-Conditioned Pianos:
Yamaha, Steinway, Baldwin, Kimball, and more!
Restored & Antique Pianos:
All our quality pianos go through traditional-style mitigation and extensive assessment. We change worn parts with new pieces, clean the interior, and refinish the outside.
Do not anguish over "impossible" piano damage!
No matter what disaster has befallen your concert piano, priceless antique or household treasure Bill Miller Piano Warehouse can recover the charm and pride of your treasure.
World-class service from Third generation piano repair work and restoration.
Take pleasure in world-class craftsmanship and service in Tulsa from a family-owned, Christian company with three generations of piano repair service experience. Bill Miller's distinct, old-world remediation strategies give you museum-quality restorations. Your instrument will truly be a masterpiece, inside and out.
Stop hiding your disappointing instrument and delight in a masterpiece.
Contact us today to discover more.
We are The "Exclusive Baldwin Dealer" in Oklahoma