Bring home a treasure, bring home a Steinway Grand Piano.
This Steinway Grand piano has been completely rebuilt, with a new fast action, wires, pins and refinished in satin ribbon mahogany by Bill Miller. This is the classic piano you have been searching for, its ebony sharps are original and the chipped ivory keys have been replaced with acrylic giving it that perfect ascetic look. You will be able to entertain guests for years with the wondrous standard of sound this piano provides. We invite you to come test play this instrument and similar pianos at our warehouse, call us to set up your appointment at (918) 299-8863.
This piano is priced at $29,500.
Serial # 215011 (1923)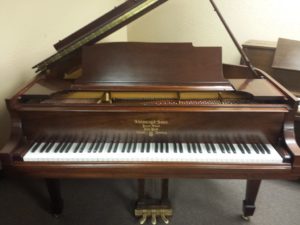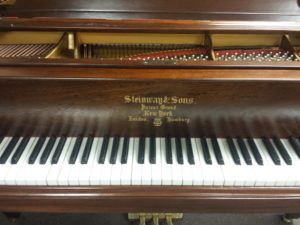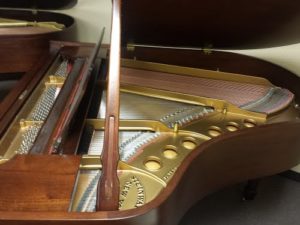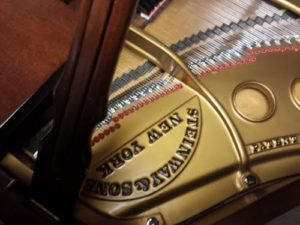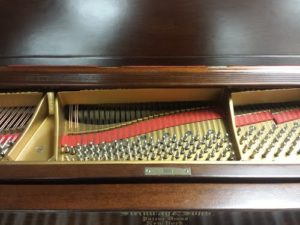 SGP3