This piano will be completed soon!
We are rebuilding and refinishing this George Steck Grand Piano in satin mahogany. When finished this piano will be as good as new. It has wonderful hand carved legs, sides, music rack, and a matching bench. The price will be posted upon completion.
If you are interested, call us with any questions at (918)299-8863.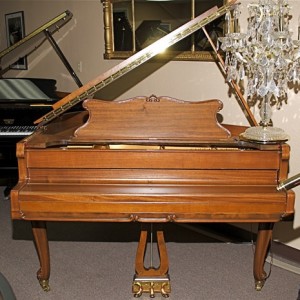 GSGP51